Lume Retreats 25.03.2023 – 31.03.2023
---
The Vision
Especially now, when there is a lot of tension and turmoil on the outside, it is so healing to go inwards and activate positive inner resources to strengthen one's own centre and not to lose sight of what is essential.
Confidence, charity, togetherness and all that connects us at the core.
With Lume Retreat we would like to create an intimate and safe space for like-minded people in the heart of southern Italy, in which we become aware of our self-healing powers and the inherent strength of all of us.
We are convinced that there is an inner light shining in each of us, which is sometimes inhibited in its luminosity and strength by impairing diseases, a restrictive environment or limiting thoughts and behaviours.
If we turn our focus inwards and meet what we find there with acceptance, forgiveness and self-love, this results in an enormous self-empowerment and also activation of our own powers and abilities.
Instead of constantly looking outside for security and solutions, we cultivate a tree that has deep roots and can thus withstand any storm or tempest.
---
The therapists
Behind the retreat is a holistic approach composed of integrative medicine techniques. All of them aim to strengthen our immune and nervous system in a natural way, to build a healthy and strong basis for the overall well-being of body, mind and soul.
During the five days, an individual therapy concept is created for each participant and personally carried out and accompanied by the two therapists.
The measures consist of group and individual sessions and represent a complete package for optimal support of the individual.
On the one hand, Nicola brings in her skills and expertise as a holistic nutrition therapist, which specifically means individualised counselling for participants on the topics of personalised nutrition, mindfulness in relation to food as well as fasting and mind coaching.
(For services, see range of services)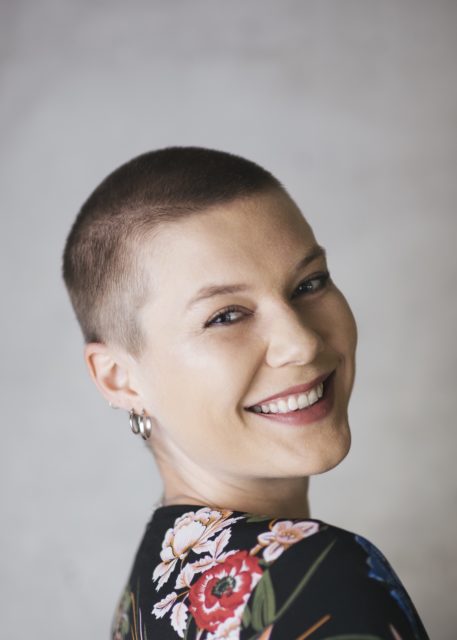 In addition, our second therapist introduces herself here in her own words:
My name is Elisabeth Seidel and I am an naturopath in my own studio in Berlin.
I have been working in the field of naturopathy and holistic health for ten years now.
Intestinal health, hormonal imbalances and dysregulation of the nervous and immune systems are topics I encounter daily in my work.
Physical and psychological stress is a major risk factor for the development of various health problems. The prevention and treatment of this via naturopathic self-help strategies, lifestyle interventions, micronutrients as well as herbal medicine is therefore always an integral part of my therapies.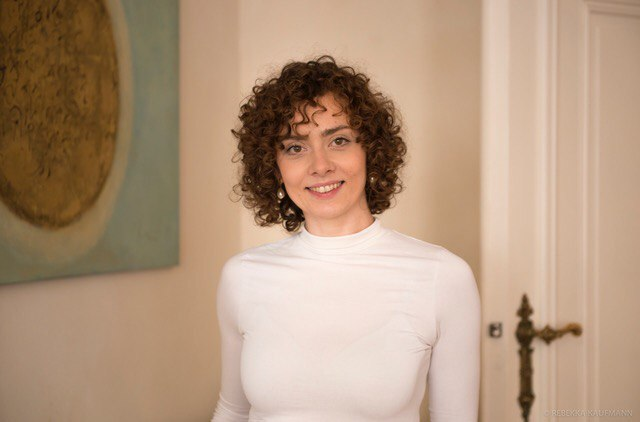 ---
Services:
Cupping:
Cupping is an ancient therapy that originated in China. It involves placing cupping heads on various areas of the skin, which creates a suction. The suction concentrates blood flow to the treated area and helps the body to regenerate by releasing tension, improving blood flow and promoting cell repair. The suction cups remain on the skin for a few minutes.
---
Acupuncture:
The term acupuncture comes from the Latin (acus-needle, punctio-puncture). In Traditional Chinese Medicine (TCM), when complaints and illnesses occur, the whole person is considered in the context of their personal life and illness history, not just the specific symptom.
Behind this is an ancient, sensible system of the five elements such as fire, wood, earth, water and metal, which are also called the phases of transformation.
Various organs but also qualities are assigned to these elements, which follow more analogous than causal guidelines. The same applies to the polar principles of yin and yang, which are also important for TCM.
Various factors and circumstances can lead to an imbalance in this system, which can have an unfavourable influence on the Qi (life energy) flowing along the so-called meridians. The treatment concept of acupuncture is based on the theory of the meridians. According to this theory, life energy (qi) flows along defined pathways (meridians) that control the body's functions.
The different acupuncture points connect the internal organs with each other in this energetic network. Acupuncture attempts to balance and correct disturbances in the flow of Qi. By stimulating the acupuncture points, the Qi can be redirected, strengthened or calmed as needed.
In this way, an attempt is made to restore the body's functions to their natural balance.
---
Infusion therapies:
In addition to the targeted intake of dietary supplements, there is another effective way to compensate for micronutrient deficiencies.
By means of an infusion therapy (English: "drips" or "i.V.s"), a considerably higher bioavailability of the micronutrients to be supplemented can be achieved, as they do not have to be resorbed by the digestive system, but enter the bloodstream immediately.
The term bioavailability describes the proportion of the administered substance that actually reaches the organism and is available to it.
When food supplements are taken orally, bioavailability is influenced by a number of factors. These include the condition of the mucous membranes of the digestive system, various pH values in the gastrointestinal tract, the metabolic function of the liver and the individual enzyme and detoxification situation.
---
Advantages at a glance:
complete absorption of valuable vitamins, trace elements, minerals and amino acids by bypassing the gastrointestinal passage.
simple way to replenish micronutrient stores
no controversial additives (as in the majority of oral supplements)
no interaction with food in the gastrointestinal tract
As part of the Lume Retreat, we will look more closely at the nervous system and immune system.
We will learn how to support these systems through appropriate nutrition, certain micronutrients and naturopathic self-help strategies as well as additional breathing and physical exercises.
We will also look at the individual supply in the cells by means of a nutrient cell check and develop a therapy plan based on the results.
By means of cupping or acupuncture we also try to release energetic blockages and to regulate our system holistically. In addition, there is a micronutrient infusion, which is specifically attuned to the needs of the nervous and immune system.
---
The accommodation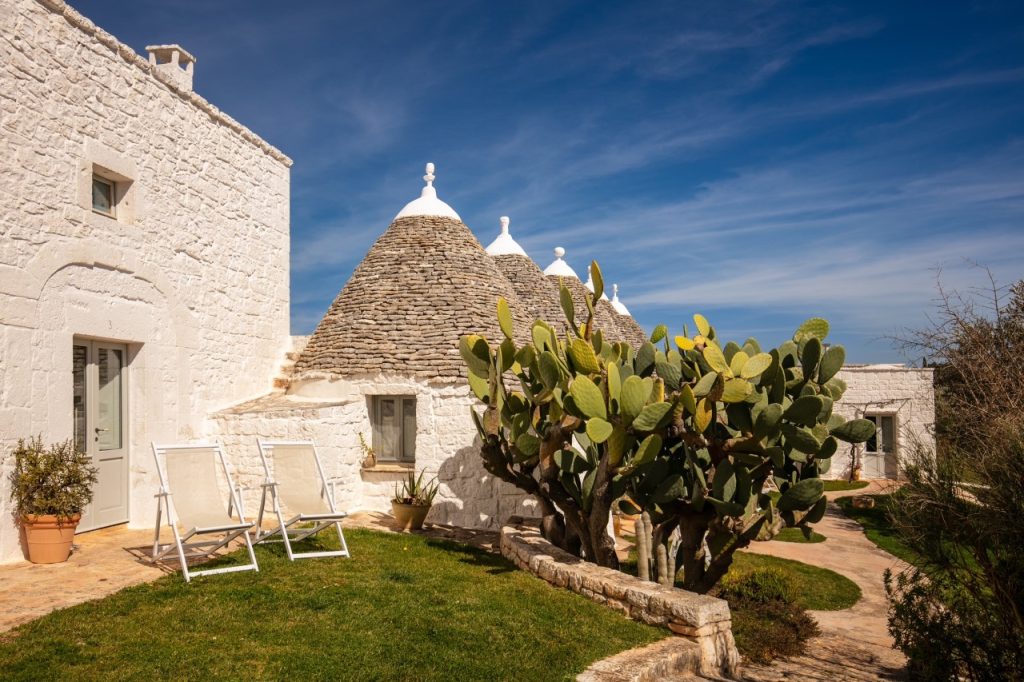 To bring heart projects to life, very special places are needed.
Among olive groves in the heart of Puglia stands a former 16th century country estate, restored with attention to detail and its history, which today attracts guests from all corners of the globe as a sustainable boutique hotel.
A unique magic, profound tranquillity and timelessness emanate from this one-of-a-kind property in Puglia – a place where you can effortlessly switch off, let go and recharge.
The Masseria Cervarolo will open its doors exclusively for all participants of the Lume Retreat from 25-31.03.2023 – the intimate setting for a shared journey towards unfolding the full potential and well-being of body, mind and soul.
There are three different room categories to choose from, depending on how much privacy and space is desired.
In addition, all rooms can also be occupied by two people.
This also allows for a significant reduction in the cost of accommodation if required.
The principles of the cuisine at the Masseria: regional, seasonal and fresh and organic food!
These are the base of every meal – from the breakfast buffet, to a light lunch with a variety of salads, soups and antipasti, alongside coffee breaks with freshly squeezed juices and smoothies, to the 5-course dinner menu in the evening.
Nicola and the chefs at Masseria work closely together to create dishes that strengthen the immune system with the right ingredients, minimise inflammation and regulate the nervous system. So beneficial and delicious food is guaranteed!
The meals are predominantly vegetarian and vegan with selected high-quality animal products such as freshly caught fish and regional cheese.
If desired, each participant can also choose a purely vegan and gluten-free diet, for example.
All allergens and intolerances can be taken into account.
In addition, we will prepare typical puglian specialities such as focaccia and the regional pasta orecchiette in a cooking lesson.
We are sure about the fact that love and health definitely find their way through the stomach!
Classic room with full catering / per night: 210 Euro*
Superior room with full catering / per night: 232 Euro*
Junior suite with full catering / per night: 252 Euro*
* Prices based on single occupancy of the room.
* Pictures of the rooms can be found on our Instagram page or on the website of the accommodation Masseria Cervarolo.
---
The investment
999 Euro (early bird price until 28.12.2022)
Including all therapies (lectures, group and individual sessions, body exercises, etc.)
Payment in rates is possible, if required please send an E-Mail.
The accommodation is booked separately to the retreat with full catering and has to be paid with a deposit 25%, the balance will be paid during the retreat in March 2023.
When booking accommodation please write Lume Retreats in the subject line.
Please also state which room category you would like and how many people you would like to stay in the room with.
---
Welcoming you to our circle would be a huge enrichment!
No previous experience is necessary.
Book your place here: